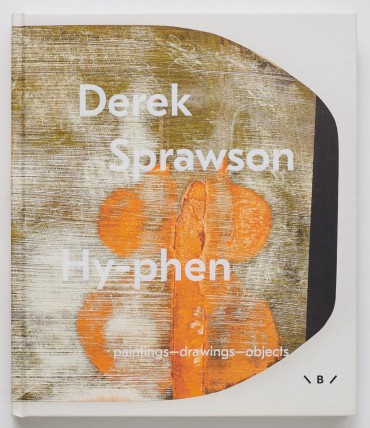 Derek Sprawson: Hy-phen, Paintings – Drawings – Objects
€ 43.00
Hy-phen, Paintings – Drawings – Objects, is the definitive study of the work of Derek Sprawson (born 1955). This book provides an overview of the diverse phases his paintings have traversed over forty years of practice.
Inspired by travels in Italy and the flatlands of Norfolk, Sprawson's large canvases from the 80s and early 90s bring landscape into abstraction. His paintings question the appropriateness of terms such as representation and abstraction with an approach that blurred the boundaries between painting and drawing. Forms depicted in his work since the mid-90s appear reminiscent of amorphous shelters and, at times, take on the cartoon-like characteristics that can be found in the work of Phillip Guston, one of the artist's key influences.
More recently, the artist has produced a series of highly inventive 'painted objects'. Through the construction of fluid, plywood forms, Sprawson takes painting into three dimensions to create work that explores the margins between painting and sculpture.
Featuring two essays by Richard Davey and Emma Cocker that illuminate and analyse Sprawson's themes and approaches, and extended captions revealing processes and inspirations written by the artist himself, this book celebrates the work of a truly innovative painter.