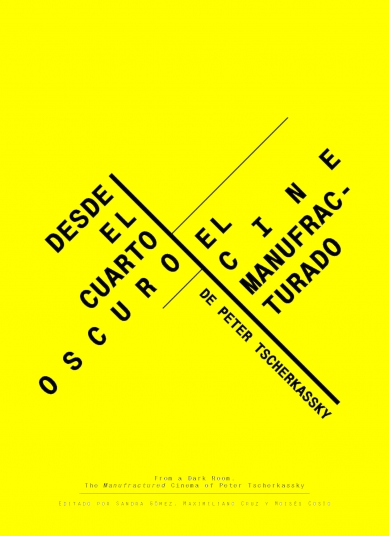 Article Number: 4463
Hard Cover,
English
, Staple Binding, 2009
Desde el cuarto oscuro. el cine manufracturadi
availability unknown, if interested please write an email
offering Spanish speakers a gateway into texts that were never before published in this language. This Spanish/English edition aims to help developing the studies and appreciation of a key work for cinema history.
Texts by renowned writers such as Michael Loebenstein, Christoph Huber -together with a text by Tom Gunning exclusive for this edition- are the supporting act for a couple of essays which function as token for the power of Tscherkassky's discourse. Also a selection of images from Tscherkassky's work and the dark room where he will carry on manufracturing films bear witness to one of the most powerful expressions in contemporary audiovisual arts.

Language: English / Spain