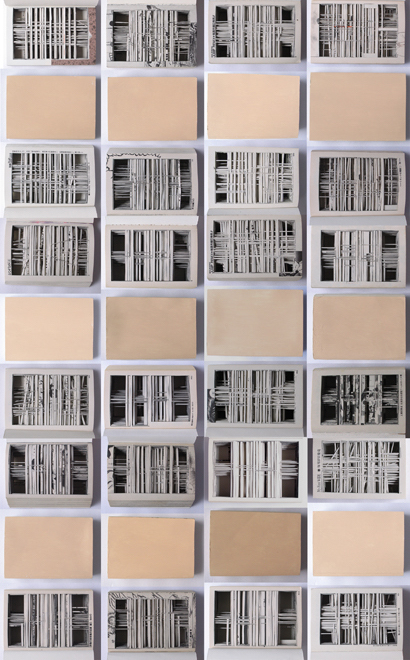 Article Number: 60
Hard Cover,
English
, Staple Binding, 280 Pages, 1900
Deserted Buildings
Cut-Out Pages from Manga Japanese Prints Cartoon
availability unknown, if interested please write an email
The pictures of each Manga or Japanese comics and print cartoons have been removed. In general, we tend to look at the images and read words from the Manga.
The book has been viewed only pictures and words, not the layout which a manga artist is considered and arranged, besides the narrative. There are twenty three Mangas or Japanese cartoons in this project with a broad range of subject matter: fantasy, horror, romance, sports, historical drama, business, science fiction, etc. The pictures of each Manga have been removed, making the book look like deserted buildings in both the appearance and the absence of characters. The layout of each manga is distinctive. The layout of action genre seems to be more dynamic, using frames with jagged edges. On the other hand, the business genre is using the grid of regular rectangular frames.
Language: English