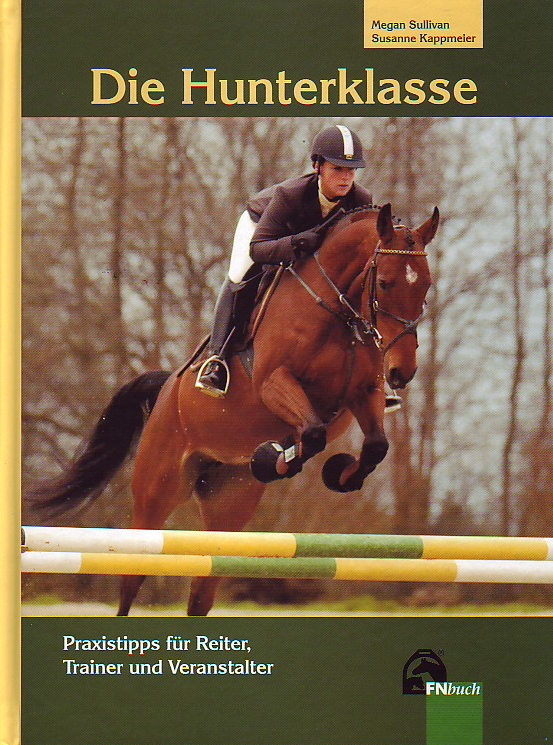 Die Hunterklasse
Die Hunterklasse - Praxistipps für Reiter, Trainer und Veranstalter grew out of Megan Sullivan's research project at the Jan van Eyck Academie, which explored the delineation of artistic practise and performative identity.
A long-time equestrian, Sullivan used her period as a researcher to integrate herself in the sport horse community surrounding Maastricht, and focused her attention on the 'Hunterklasse', a riding discipline newly introduced in Germany based on the popular American-style of riding.
In many ways the project can be seen as 'social sculpture' in that Sullivan's activities as art-researcher were directed to animate the creation of the book - an actual riding manual. To achieve this required an invested and shifting involvement within the equestrian community and the living institutional infrastructure of the JvE.
The result is a book co-published by the Jan van Eyck Academie and the FN-Verlag (German Riding Federation). Included in both equestrian and art-related distribution, the book assumes different meanings according to its context.
www.fnverlag.de/shop/product_info.php/info/p567_Die-Hunterklasse.html