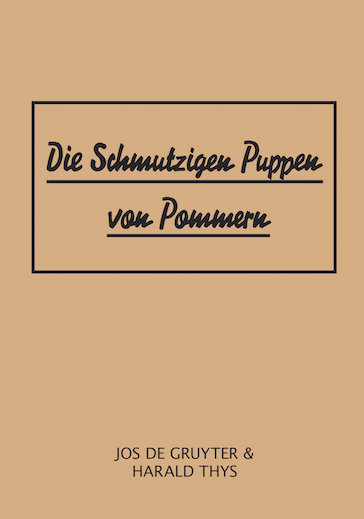 Die Schmutzigen Puppen von Pommern
Part document, part photographic album, this book by artist duo Jos de Gruyter & Harald Thys captures the sculptural revisionings of the descendants of an executioner family from Greifswald in Pomerania, a historical region on the southern coast of the Baltic Sea.
The "dirty puppets" are weary, the clothing worn in by history, their story line deadpan and fable-like. In the twelfth century, the family amassed a fortune through the management and maintenance of the gallow fields; their influence also extended to the judiciary and its decision making. After three generations in power, the empire suddenly and inexplicably collapsed. It was said that the frenzy of executions was the reason for the downfall. The family descendents left to roam Pomerania, relegated to a fate of taunt and mockery.
Jos de Gruyter & Harald Thys's images form an allegory for human behavior under social and psychological pressure, and expose, not without humor, the bankruptcy of humanity. Language: English