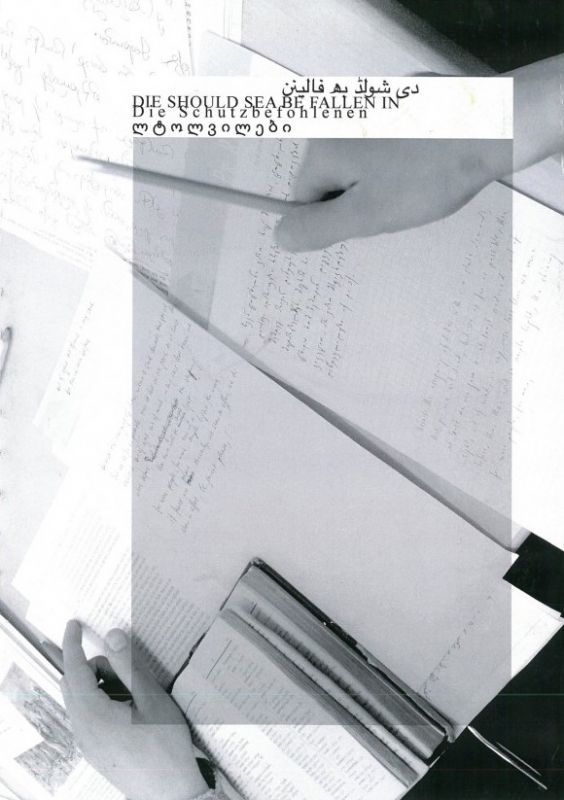 Article Number: 10985
Soft Cover,
German
, Glue Binding, 148 Pages, 2015
Die Should Sea Be Fallen In / Die Schutzbefohlenen
availability unknown, if interested please write an email
DIE, SHOULD SEA BE FALLEN IN ist ein Übersetzungsprojekt des Versatoriums mit Refugees des Refugee Protest Camp Vienna und Studierenden in Zusammenarbeit mit der Regisseurin Ivna Zic und dem DRAMA FORUM von uniT.
Es bespricht die ambivalenten Stimmen in Elfriede Jelineks Text DIE SCHUTZBEFOHLENEN, widerspricht ihnen, entspricht nicht ihrer Fürsprache, hört sie und lässt sie für sich sprechen. In diesem Resonanzraum wird die Einsprachigkeit der deutschen (Ver-)Fassung mehrsprachig aufgefasst, wobei sich die verschiedenen Sprachen u.a. in ihrer Lautlichkeit annähern. VERSATORIUM – Verein für Gedichte und Übersetzen – arbeitet an der Erforschung und Übersetzung von Poesie und bildet eine Schnittstelle zwischen Kunst und Wissenschaft. Aus mehreren Universitätsseminaren seit 2009 hervorgegangen, ist VERSATORIUM eine von der Universität unabhängige Gruppe von geschätzten 30 jungen ForscherInnen aus verschiedenen Fachbereichen, dem österreichischen Autor Peter Waterhouse und der georgischen Übersetzerin Nino Idoidze.
Sprache: Deutsch/Englisch/Italienisch/Koreanisch/Arabisch/Urdu/Pashto/Farsi/Georgisch/Kasachisch/Tuschetisch