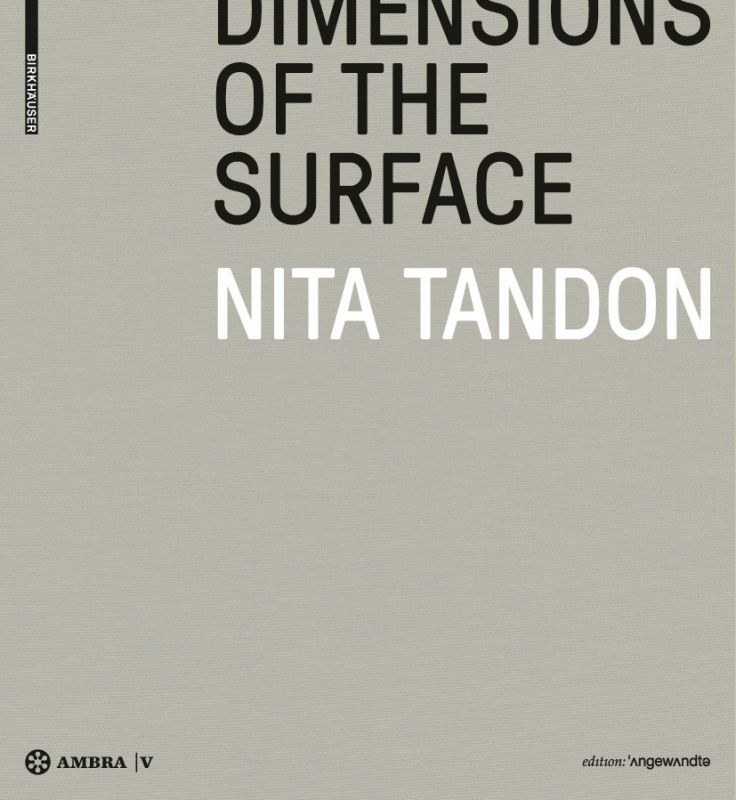 Article Number: 10255
Hard Cover,
German
, Thread Stiching, 175 Pages, 2014
Dimensions of the surface
availability unknown, if interested please write an email
"Dimensions of the Surface / Dimensionen der Oberfläche" ist eine umfassende Dokumentation der Arbeiten der in Indien geborenen, in Wien lebenden Künstlerin Nita Tandon.
Bilder, Zeichnungen, Objekte und Dokumentationen temporärer Installationen und Performances geben einen Überblick über das formal umfassende Werk der Künstlerin und werden von Texten in deutscher und englischer Sprache kommentiert. Nita Tandon thematisiert unter anderem die Probleme der Identität und des Raumes im digitalen Zeitalter; ihr vielschichtiges, multimediales Werk sprengt aber die Grenzen eindimensionaler Interpretationsversuche. Die im Buch dokumentierten Arbeiten wurden bei Ausstellungen im In- und Ausland gezeigt und liefern ein vollständiges Bild des Werks der Künstlerin, geben aber auch Einblick in noch nicht abgeschlossene Zyklen.
Sprachen: Deutsch/Englisch