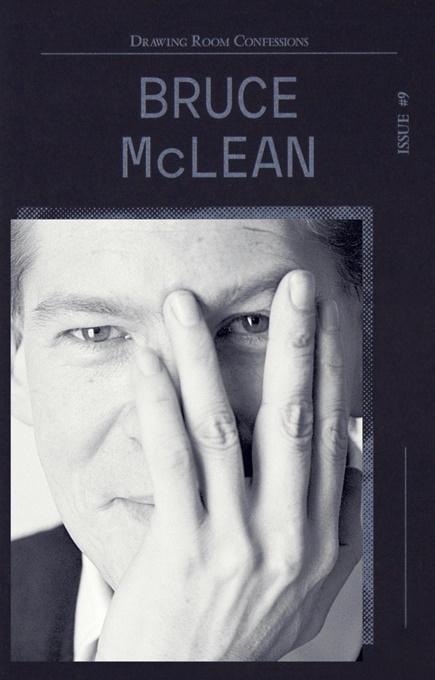 Article Number: 7465
Soft Cover,
English
, Thread Stiching, 48 Pages, 2015, ISBN 978-88-6749-155-1
Drawing Room Confessions #9: Bruce McLean
€ 12.10
Made of words and exchanges, with no images, "Drawing Room Confesstions" is open to diverse practices and voices.
It is named after a game played at the end of the nineteenth century in England and France, which consisted of a fixed questionnaire answered by players to reveal their tastes, aspirations and personalities. For every issue of the journal, we invite one artist to play the serious and playful game of conversation. Each section follows a set of rules, only the players change, as interviewers from fa wide range of fields contribute to a portrait of the artist at a certain time.
Bruce McLean is a Scottish artist from Glasgow who lives and works in London since moving there in 1963 to study at St Martin's School of Art. In 1965, he abandoned conventional studio practice in favour of impermanent, sometimes invisible, sculptures, films and performances.
Language: English