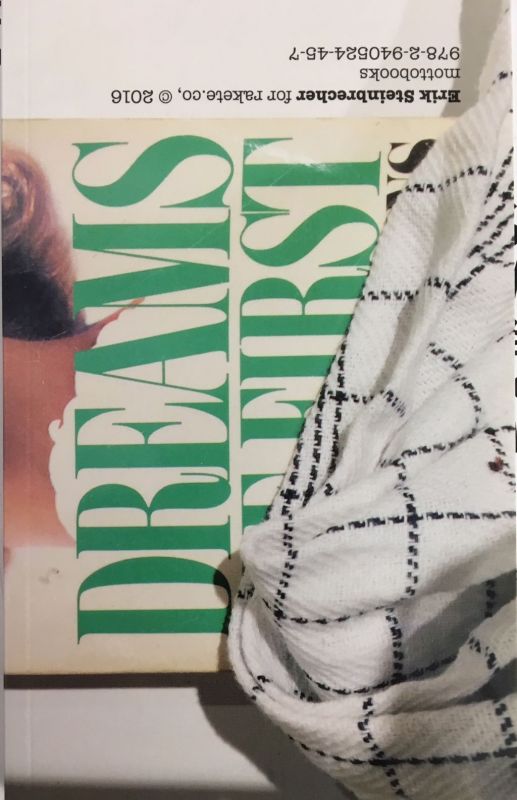 Article Number: 11376
Soft Cover,
German
, Glue Binding, 74 Pages, 2016
Dreams First
availability unknown, if interested please write an email
During years Erik Steinbrecher sorted out daily dirt, leftovers and all kinds of wrappings. The design of this artist book is based on photographes of made layouts of waste, moody notes, scribbelings and liquid stains.
For this new episode the artist has decorated Motto's vitrines in an instant and enjoyable way.