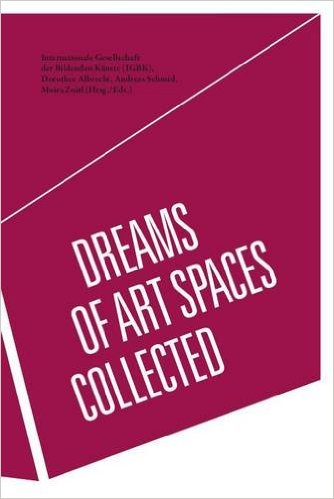 DREAMS OF ART SPACES COLLECTED
€ 13.30
Zeitgenössische Kunsträume entstehen inzwischen an verschiedensten Orten der Welt.
Ihre Lebendigkeit beruht auf dem Zusammenwirken unterschiedlicher Akteure und Einflüsse: durch die Betreiber/innen, künstlerische und theoretische Beiträge, das Publikum, Austauschbewe gungen mit Räumen an anderen Orten, vor allem aber durch die besonderen lokalen Bedingungen.
Der neue Reader Dreams of Art Spaces Collected versammelt elf Beiträge über Kunsträume, Initiativen und Netzwerke von Autoren aus Afrika, dem Mittleren Osten, Indien, China, Osteuropa und Deutschland – von Experten, die in den jeweiligen Regionen zu Hause sind. Das Projekt Dreams of Art Spaces Collected wurde 2007 ins Leben gerufen. Seitdem wird das künstlerische Forschungs- und Austauschprojekt fortlaufend ergänzt.
Sprache: Deutsch, Englisch