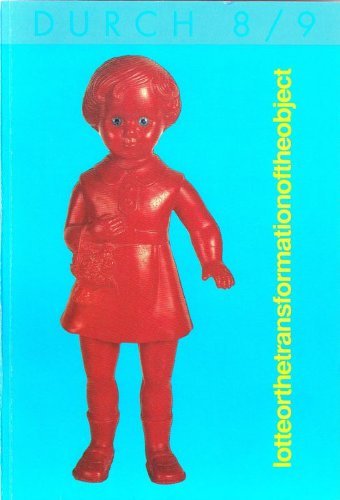 Durch 8/9.
Lotte Or The Transformation Of The Object
availability unknown, if interested please write an email
Die Ausgabe handelt von komplexen Verhältnissen zwischen afrikanischer und westlicher Kultur. (Germ./Engl.)
Kritische sowie historische Texte von Clementine Deliss, Stuart Morgan, Lubaina Himid, John Picton, Rasheed Araeen, Isabell Graw, Paul Rabinow, Simon Underwood, Michel de Certeau und George Bataille, in Deutsch und Englisch, begleitet bzw. ergänzt durch zahlreiche farbige und schwarz-weiss Abbildungen, beschäftigen sich mit dem Bewußtsein der (einer) Kultur.
"Durch" ist eine Zeitschrift, die von 1986 bis 1993 im Auftrag des Grazer Kunstvereins herausgegeben wurde.
"LotteOrTheTransformationOfTheObject" ist der Titel von Durch 8/9 sowie einer Ausstellung, die von 13. Oktober bis 18. November 1990 vom Grazer Kunstverein im Stadtmuseum Graz und im Ausstellungsraum Eisengasse verwirklicht wurde.