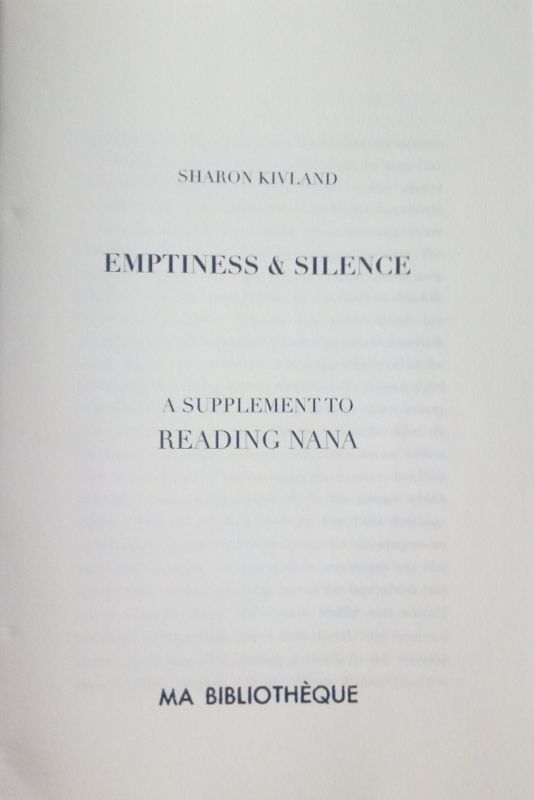 Article Number: 10064
Soft Cover,
English
, Staple Binding, 12 Pages, 2017
Emptiness & Silence
A Supplement to Reading Nana
availability unknown, if interested please write an email
Sharon Kivland's Emptiness & Silence.A Supplement to Reading Nana, follows Reading Nana. An Experimental Novel..
.. in which Emile Zola's novel Nana is re-read and re-written, ghost-written, condensed according to soft furnishings, lighting effects (including metaphor), other women, death and dying, cats, anti-semitism, money, odour, and many other categories. In Emptiness & Silence she abstracts references to disappearance, deafness, desertion, and dumbfoundment.
language: english