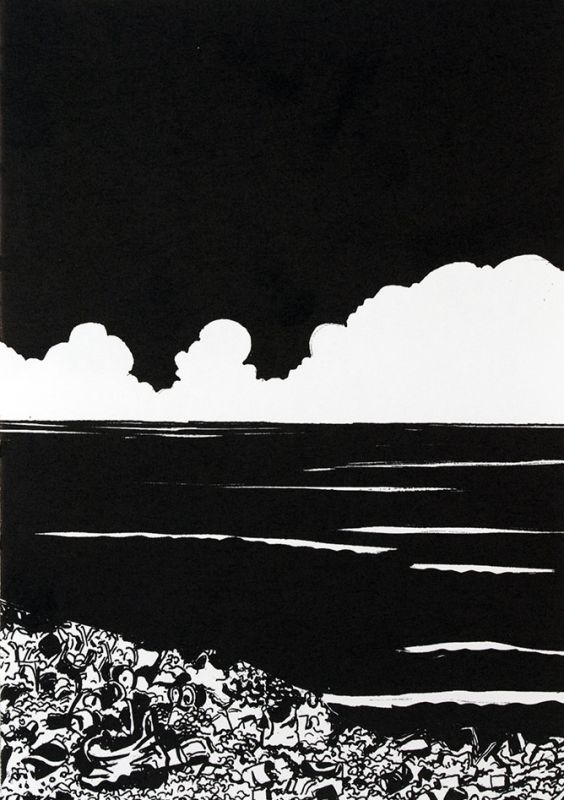 Article Number: 5307
Soft Cover,
French
, Thread Stitching, 124 Pages, 2003, art 3
Ésta es mi playa
availability unknown, if interested please write an email
The Francesc Ruiz publication seems unfinished in the sense that it has no binding and no cover.
The visible stitching and gluing together gives the book a voluntarily fragile look. Indeed, the series of black and white drawings illustrate the chaos of an annual, secular festival "el boletton", where the beach becomes a temporary autonomous zone in an upside down world. But order can be restored by dismantling the book and detaching the pages to create a frieze.
Quelle: Verlag
Signiert.