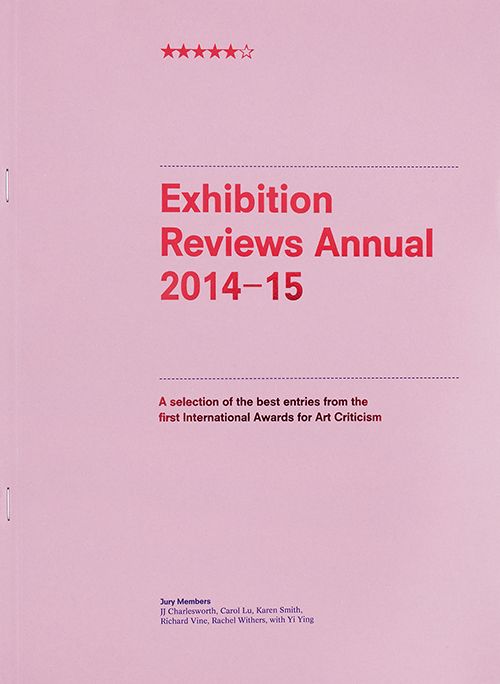 Article Number: 7389
Soft Cover,
English
, Staple Binding, 112 Pages, 2015
Exhibition Reviews Annual 2014-15
A selection of the best entries from the first International Awards for Art Criticism
€ 10.00
The first annual International Awards for Art Criticism were held in Shanghai in November 2014.
They are almost certainly the most open, and the most generously endowed Awards of their kind and provide a fascinating insight into the range of contemporary writing about art. As a record of some of the best entries of the 2014–15 Awards competition, this book serves as a chronicle of the year's contemporary art exhibitions taking place around the world.
While the two bases of the award are in Shanghai and London, and the languages for submissions are Chinese and English, this is a genuinely international project, with entries from as many as 40 different countries, on all the continents, and 22 regions or cities within China itself. Language: English / Chinese