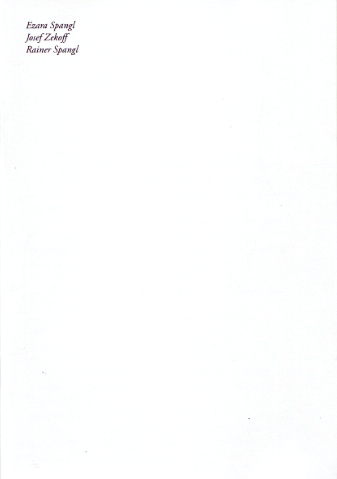 Article Number: 5705
Soft Cover,
English
, Staple Binding, 20 Pages, 2013
Ezara Spangl, Josef Zekoff, Rainer Spangl
availability unknown, if interested please write an email
Begleitheft zur Ausstellung von Ezara Spangl, Josef Zekoff & Rainer Spangl (21.11.2013) im Ausstellungsraum Mauve, 1090 Wien.
A door opens where there is no door. The corner falls apart without my eyes, light and shadow are not stirred. I take no step, to be moved, to be the curtain flowing down, immobile. This wall is a swirrling garden, and I can take its plenty only from the outside, only because I am lacking it since I have seen it.