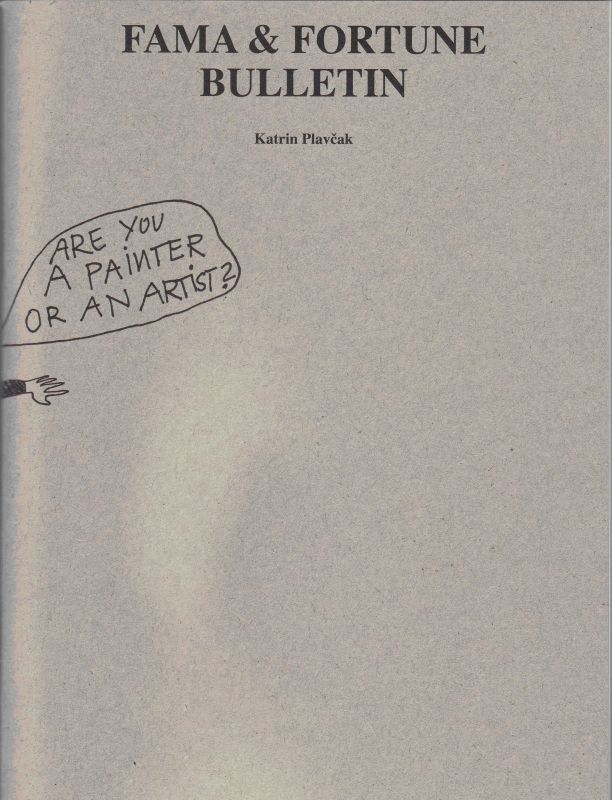 Fama & Fortune Bulletin 34
Hard Edge Novel
€ 20.00
Die verwendeten Fragen sind von Katrin Plavcak, Elke Keiper oder Marc LeBlanc erdacht oder tatsächlich an die Künstlerinnen Esther Stocker, Johanna Kandl, Johanna Kirsch oder Alex Tennigkeit gerichtet worden.
Die Zeitschrift veröffentlicht exklusiv von Künstlern gestaltete Ausgaben in kleinen Auflagen. Seit 10 Jahren internationales Sammlerobjekt
A limited edition magazine each issue of which is effectively a "performance" by a chosen artist who determines every detail of the text and graphics. Published since 1990. A collector's item.
Sprache: Deutsch