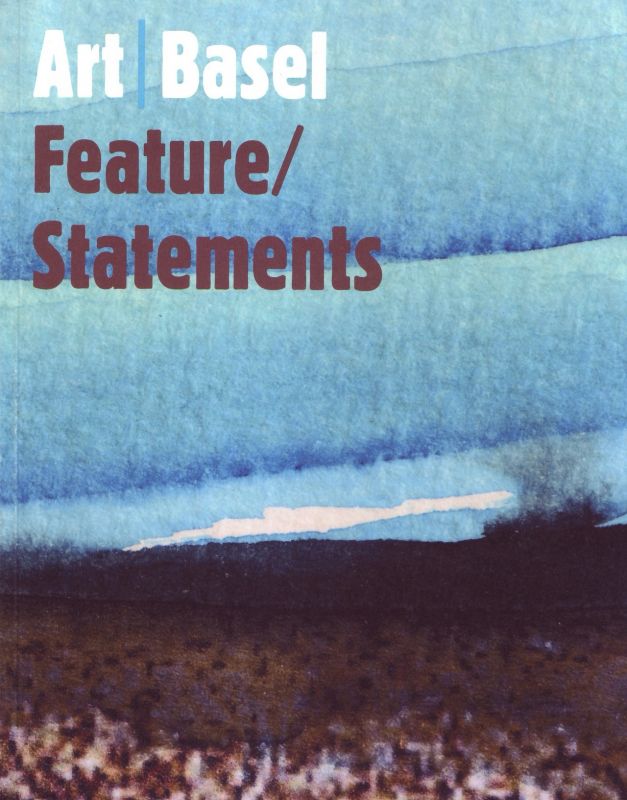 Article Number: 9830
Soft Cover,
German
, Glue Binding, 110 Pages, 2017
Feature/Statements
Art Basel
availability unknown, if interested please write an email
50 stand, 50 stories.
In a moment when so much attention is paid to the marked and social media, the role of the gallerist as curator too often gets eclipsed in a flurry of prices and pixels. But as its core, the gallerist's genius lies in putting artworks in relation to each other. At our Basel show, the Feature and Statements sectors embody this aspect of the practice perfectly. All the projects inculdet are chosen from among hundreds of applications, based upon specific proposals by the artists with whom the gallery works most closely, resulting in sectors that draw strong attention from curators and connisseur collectors.
Because their selections are proposal-driven, these two sectors vary the most every year in terms of the participating galleries. Althought many of the 18 Statements galleries are making repeat appearances, quite a few are both new to the Art Basel show and based far from the artworld's traditional centers, including: Shanghai's Anetnna Space, bringing chinese digital artist Guan Xiao; Cairo's Gypsum with the installation by Maha Maamoun; Auckland's Hopkinson Mossman, offering the Oscar Engberg video and sculptures inspired by Australia's opal-mining industry and many more.
Language: English