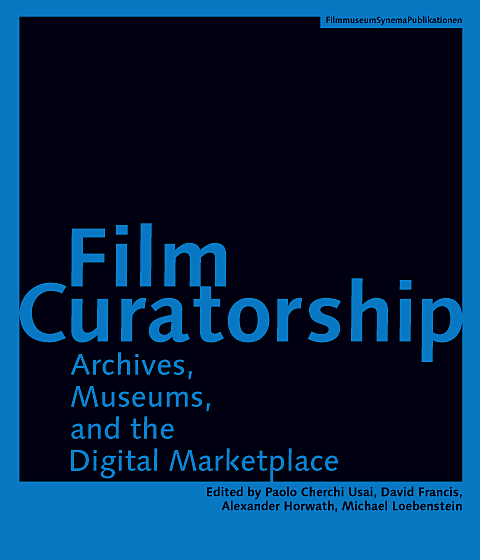 Article Number: 3396
Soft Cover,
English
, Glue Binding, 240 Pages, 2008, , ISBN 978-3-901644-24-5
Film Curatorship
Archives, Museums, and the Digital Marketplace
€ 20.00
Das von Paolo Cherchi Usai, David Francis, Alexander Horwath und Michael Loebenstein herausgegebene Buch Film Curatorship offeriert eine grundsätzliche Diskussion über das Medium Film und seine Vermittlung im Kontext von Museen und Cinémathèquen.
Welche Fragen stellen sich Filmmuseen und -archive angesichts der Ablöse des analogen Films durch digitale Medien? Nach welchen Kriterien wird Film gesammelt, bewahrt, der Öffentlichkeit zugänglich gemacht? Das Buch diskutiert - in Form von Dialogen zwischen Kuratoren und Archivaren dreier Generationen - Fragen von Kuratorenschaft und der Zukunft des filmischen Erbes und sucht eine Form der Auseinandersetzung jenseits des Medienpurismus oder der Zwänge des Marktes.