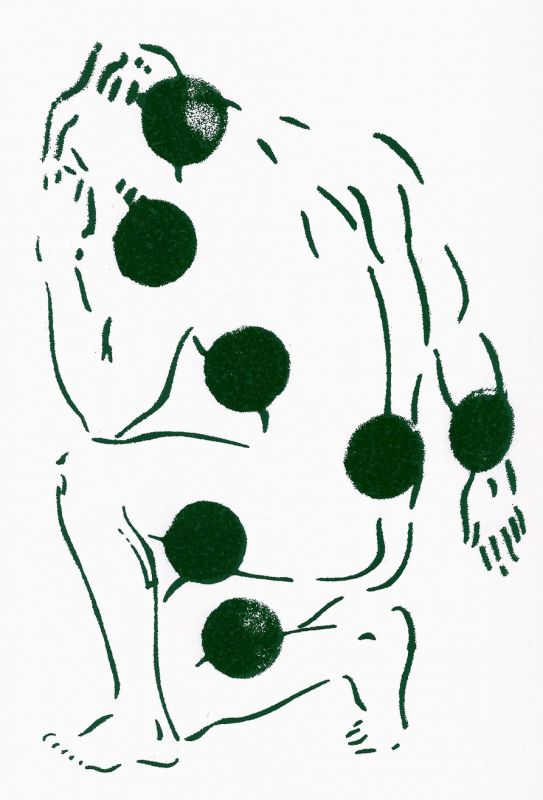 Article Number: 8231
Soft Cover,
English
, Thread Stiching, 130 Pages, 2016
Finissage
€ 28.00
The publication Finissage arrives after a residency at the Art Department of Subbacultcha, Da Costakade 150, Amsterdam, curated by Floor Kortman – December 2015 and January 2016.
This book is collaborative; a careful mounting of subjectivities. It will attempt to give a woven string of thoughts. It renounces applauding and approving the easy choice of decorating a subject with statements. Promotional labels are the lighthouse of opinion deriving from a history long chained by throwing shade and worry in order to maintain a controlled overview. All things are delicately interconnected, so how to ever fully absorb what ones is really looking at? Boredom makes you do crazy things, and being judgmental is a sign of life. This book renounces the so-called 'objective' readers, that from their wobbling towers squints with a grumpy benevolence down at intuition, arbitrary conclusions and wondering agreements between arguments. Going with the flow is soothing but risky. The readers that from pure enlightenment agree to the conspiracy of reason, the fear of entanglement, and the honor of the supreme logical choice, might end up infusing ridicule as a solution to the uncertainty of the best possible option. It is only in your self-interest to find a way to be very tender, and a little knowledge can go a long way. We feel like the contributions, excerpts, and even statements can be used as thinking tools, shared experiences or lazy reading, rather than truths.
Language: English