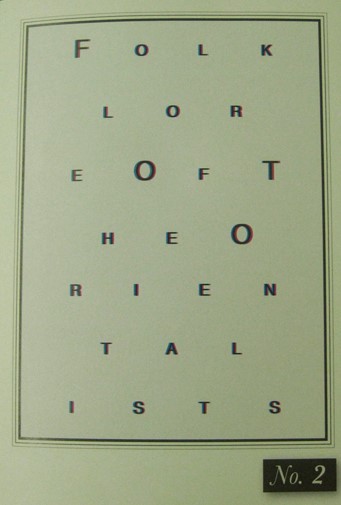 Article Number: 243
Hard Cover,
German
, Staple Binding, 24 Pages, 2009
Folklore Of The Orientalists
#2 (Day Issue)
Folklore Of The Orientalists is a romanticist's notion of a past that perhaps never was, and an interpreted artistic vision of what might never will be. 
The new issue of Folklore Of The Orientalists is a collection of my recent work consisting of collected online imagery, mixed-media drawings, and some of my gayest personal writings I could gather. It is a limited edition of 50, signed and numbered. Issue #2 has 24 pages. The cover is color printed on 120gm paper, and the rest is printed on a 80gm paper.
Come join me through history as we transcend time over a dinner of Chelo Kabob. We will take note of our past mistakes, accomplishments, and how we have learned nothing from it at all. Tea is on the house.
Language: English / German