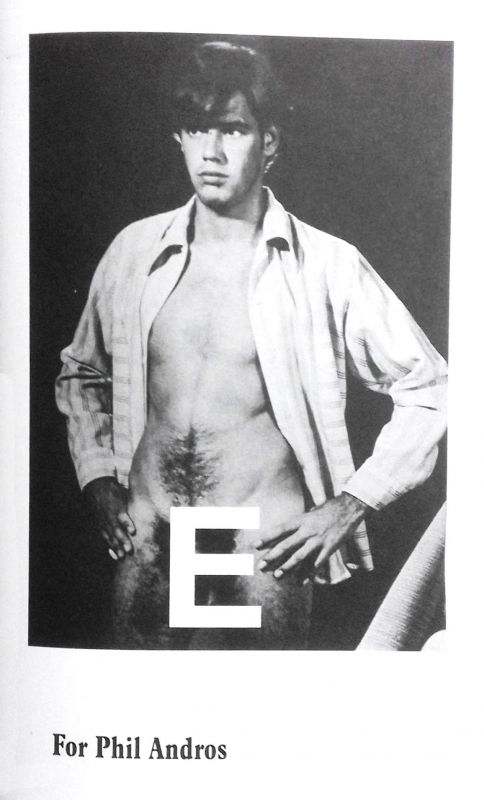 Article Number: 8271
Soft Cover,
English
, Staple Binding, 26 Pages, 2011
For Phil Andros
availability unknown, if interested please write an email
This pocket-size booklet is designed by Julie Peeters and contains an insert by Matthias Schaufler.
Sullivan's appropriated excerpt from Phil Andros' short story compilation $tud, first published in 1966, is titled "Once in a Blue Moon." The narrative concerns "hustler Phil's confrontation with a potential 'true love,' which he succeeds in transforming into an alternative non-tragic romance with the help of physique magazines."
Language: English