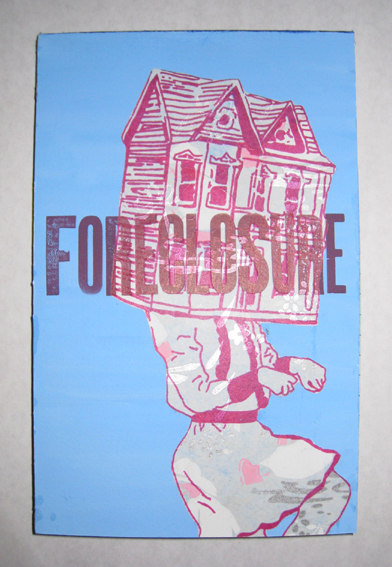 Article Number: 69
Hard Cover,
German
, Staple Binding, 40 Pages, 1900
Foreclosure
availability unknown, if interested please write an email
nothing
America's recession reveals a new landscape of foreclosed homes. Idyllic suburban houses sit alongside others that are dilapidated, and objects, separated from any prior sentimental context, are strewn across lawns waiting to be rifled through by strangers.
The activity book, "Foreclosure", allows the viewer to contemplate the topic and to interact with images of home and loss. The book is filled with traditional activity book games such as, "connect-the-dots", "which one does not belong", and "complete the picture", but also includes prints and drawings.