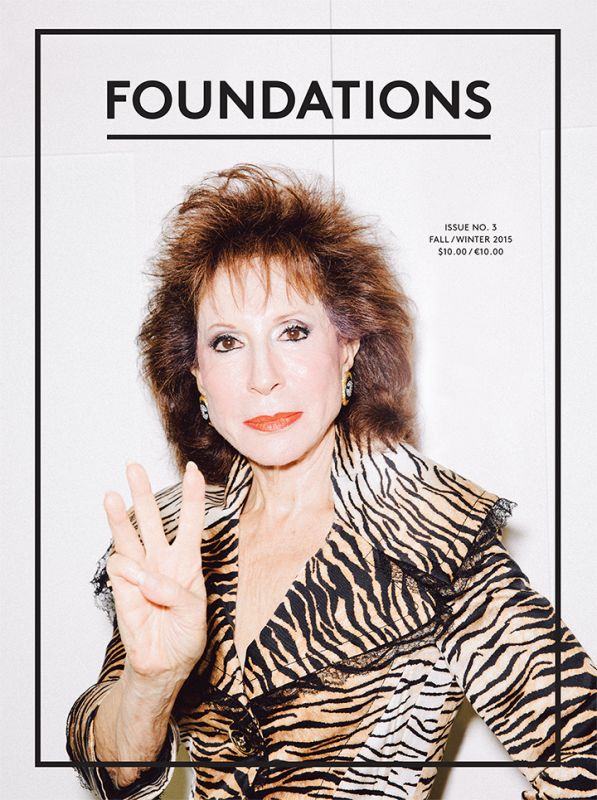 Article Number: 6964
Magazine,
English
, Glue Binding, 88 Pages, 2015, Foundations Magazine
Foundations Issue Three
The Genre Issue
€ 10.00
Issue 3 of FOUNDATIONS is about the concept of "genre", as it applies to various creative outlets.
A prominent thread in this issue is artwork that inhabits both the digital and physical spheres, with little distinction drawn between. Our contemporary society has moved far beyond a time when the Internet could be considered "new", or even as separate from the world we inhabit. Nevertheless, critics compete to create neologisms that categorize new genres and styles as they diagnose trends.
Issue 3 is about removing genres; not only genres of "Postinternet" and "New Media", but also categories of classification on a larger scale as they relate to gender and social constructs. Guest edited by Carly MarkArtists include: Jessi Reaves, Helen Johnson, Guan Xiao, Sara Rabin, Carly Mark, Aria McManus, Raine Trainor, Alivia Zivich, Bailey Scieszka, Ayan Farah, Dwyer Kilcollin, Maggie Lee, Jennie Jieun Lee, Elaine Sturtevant, Sara Grace Powell, and Jamian Juliano-Villani. Language: English