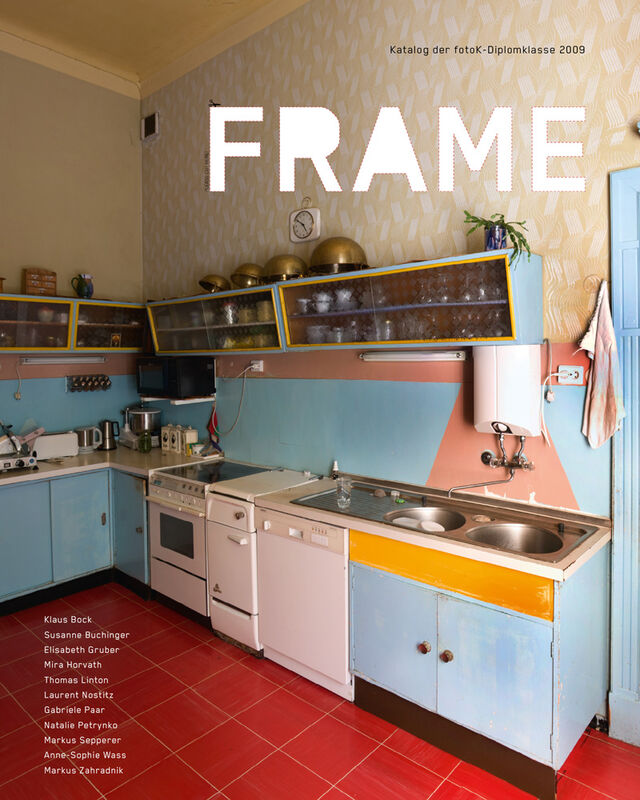 Article Number: 280
Hard Cover,
German
, Staple Binding, 84 Pages, 2009
FRAME
Katalog der fotoK-Diplomklasse 2009
availability unknown, if interested please write an email
FRAME was the name of the final exhibition of the fotoK-graduating year 2009. The exhibition as well as the catalogue presents the work of eleven students who finished fotoK – a Vienna-based photographic course – after three years of studying.
One of these students, Markus Zahradnik, who works as a graphic designer since ten years, started the idea to publish a catalogue about the final exhibition. Frame was successfully realised with the support of the colleagues from fotoK and some friendly sponsors.
Technical description:
84 Pages, matt coated paper, thread stitching, cover matt laminated;