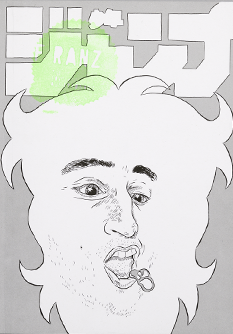 Article Number: 11613
Magazine,
English
, Staple Binding, 78 Pages, 2018, Franz the lonely Austrionaut
Franz the lonely Austrionaut - Magazin für narrative Zeichnung #14
PANEL RECYCLING
€ 14.00
The magazine focuses on drawings and graphics with a narrative.
Herausgeber: Christine Katscher, Nikolaus Feinig, Fabian Leitgeb, Pirmin Hagen, Sebastian Koch, Raphaela Riepl, Simon Vith und Vinz Schwarzbauer.
Gestaltung und Konzeption der Ausgabe: Vinz Schwarzbauer.
Mit Beiträgen von Burnbjörn, Christine Katscher, Evelyn Plaschg, Gerhard Jordan, Hans Lichtenwagner, Jakub Vrba, Janne Marie Dauer, Jolanda Obleser, Lukas Weidinger, Malin Schönberg, Marie Vermont, Nikolaus Feinig, Simon Vith, Nina Buchner, Pirmin Hagen, Raphaela Riepl, René Rogge, Robin Vehrs, Sebastian Koch, Simon H, Stanislaus Medan, Vinz Schwarzbauer.
Sprache: Englisch