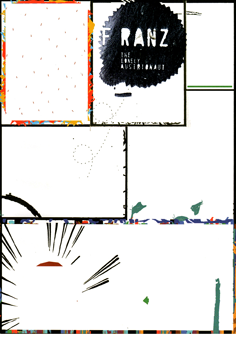 Article Number: 6607
Magazine,
English
, Glue Binding, 60 Pages, 2014, Vinz Schwarzbauer
Franz the lonely austrionaut
€ 12.00
Named after the one and only austrian astronaut Franz Viehböck, FRANZ started in 2010 as a small self-published zine made by a group of art-students searching for a way to publish there artworks in a more self-determined way.
The magazine has a focus on the drawn picture and its narrative qualities and every issue has a central topic. It is also a goal to get more presence and interest for the medium comic in the austrian art world.
Language: english