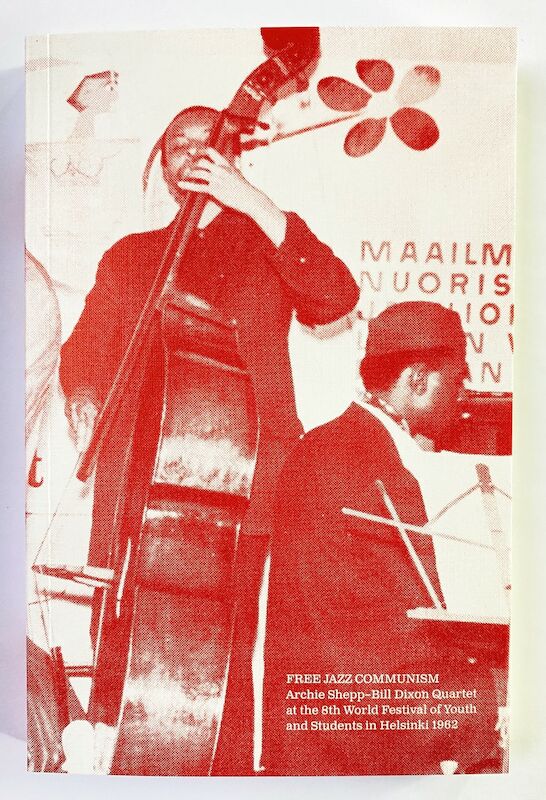 Free Jazz Communism (1st edition)
€ 82.00
Rab-Rab Press announces the publication of Free Jazz Communism, a new book actualising Archie Shepp–Bill Dixon Quartet at the 8th World Festival of Youth and Students in Helsinki 1962. Including archive material and documents, commissioned theoretical and historical texts, and interviews, the book edited by Sezgin Boynik and Taneli Viitahuhta contextualizes politics of free jazz music in light of global decolonisation movements, anti-war activism, structures of racial capitalism, and forms of avant-garde music.
By focusing on concerts of Shepp–Dixon Quartet, leading avant-garde jazz musicians from the US, in the socialist anti-colonial festival in Helsinki, the book is introducing complexities in the usual Cold War stories about the sixties, and pictures politics of jazz as something transcending boundaries of nation-state and capitalist market regulations.
Apart from the theoretical and historical overview by its editors, the book includes testimonies of the collective and international spirit of the 1962 Youth Festival, translated documents from Finnish press, a new interview with Archie Shepp, commissioned text by Jeff Schwartz on the historical context of political engagement of free jazz musicians, and reproduction of three hard-to-find texts by Shepp.