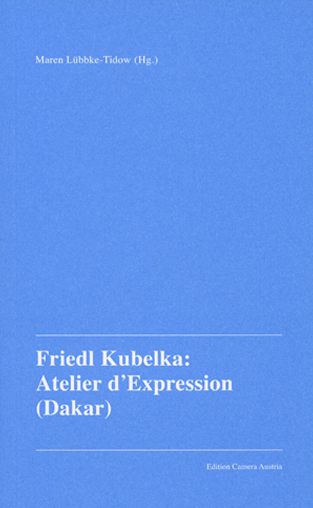 Friedl Kubelka: Atelier d'Expression (Dakar)
availability unknown, if interested please write an email
»Friedl Kubelka: Atelier d'Expression (Dakar)« stellt das neueste Werk der Künstlerin vor.
Sie besuchte das Atelier d'Expression in Dakar, eine psychiatrische Einrichtung im Senegal, die Patienten künstlerisches Schaffen ermöglicht. Die Arbeit beinhaltet fotografische Porträts der Patienten sowie einen Film über sie. Ergänzt werden diese um Werke ihrer Akteure. Doch auch die eigenen Erfahrungen und Begegnungen mit der Stadt Dakar erhalten Sichtbarkeit.
Das Buch versammelt Texte der Künstlerin, über die Ausstellung, über die »Citizens of the Virtual« des Senegal und über die sogenannte »Outsider Art« und ihre Produzenten. Mit Kubelkas »Atelier d'Expression (Dakar)« zeigt sich eine Widerständigkeit, die sich sowohl auf der Ebene der Produktion von Kunst wie auch auf der Ebene der Produktion von Ausstellungen nicht mit einem »common sense« zufrieden gibt, sondern subversives Denken und Handeln in Anspruch nimmt und in neue Räume vorstößt.
Sprache: Deutsch