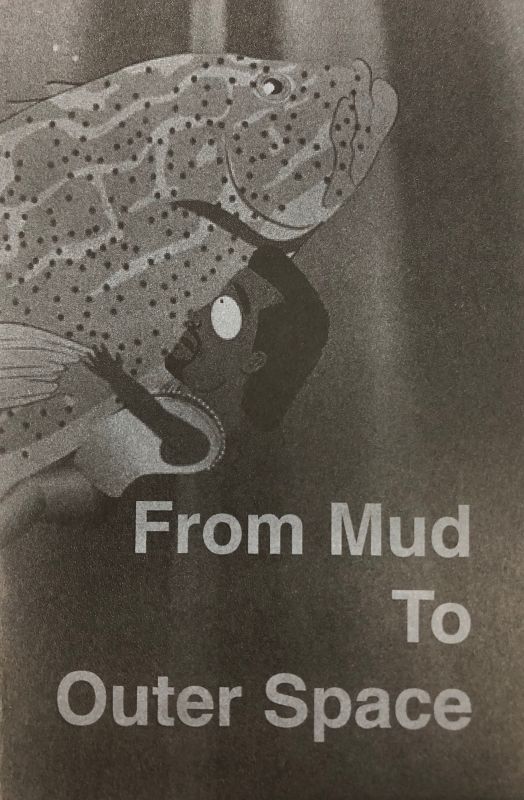 Article Number: 11511
Soft Cover,
English
, Thread Stiching, 83 Pages, 2017, Christina Gruber
From Mud To Outer Space
Eine subjektive Annäherung an die Flüsse Mississippi und Donau, durch das Prisma der Literaturgenres Science-Fiction, Fantasy und Horror. Das Buch wurde von Süßwasserökologin & bildende Künstlerin, Christina Gruber (AT) und Seefahrerin & Animationsfilmerin, Paula Cohen (FR) gefertigt und geschrieben. Von Amstetten in Österreich bis an den Strand Sulinas in Rumänien versucht From Mud To Outer Space herauszufinden, was die Identität eines Flusses ausmacht. Dafür werden die Bibliotheken an den Flussufern, die Musik die entlang ihres Weges verläuft und die Leute die sie auf ihrer Reise treffen zu den wichtigsten Indikatoren.
Das Buch From Mud To Outer Space stellt die erste Publikation des interdisziplinären künstlerischen Forschungsprojektes von Christina Gruber dar. Hierfür kollaboriert sie mit Paula Cohen. Gemeinsam erforschen sie die Verbindungen zwischen West und Ost, transatlantischen Kabeln, Stören, Drachen und dem Weltall verschriebenen Küsten. Es geht um die Beziehung zwischen Wasser und Mensch. Gruber und Cohen weben dabei ein enges Netz über die Ozeane und Wasserwege der Welt, welches auf Literaturgenres basier, die sie in den Bibliotheken der Flussufer auffinden. Sprache: Englisch