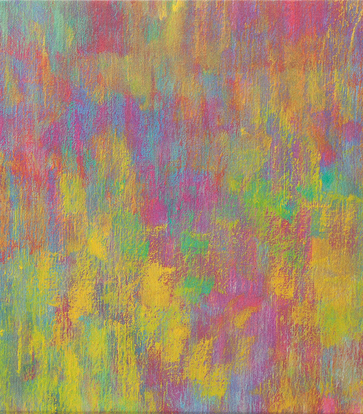 Article Number: 8146
Hard Cover,
English
, 72 Pages, 2014
Fugue
availability unknown, if interested please write an email
Fugue includes 36 paintings from the series of the same title which Jean-Baptiste Bernadet has created since 2013. Made of repetitive brushstrokes, these colorful paintings are all-over pictures in which the gaze can hardly focus, creating a fugitive sense of perception and memory.
The publication gathers the largest number of works from the series and its accordion format, which can be deployed in various sculptural forms, reinforces the continuous shift in perspective in the paintings.
Language: English