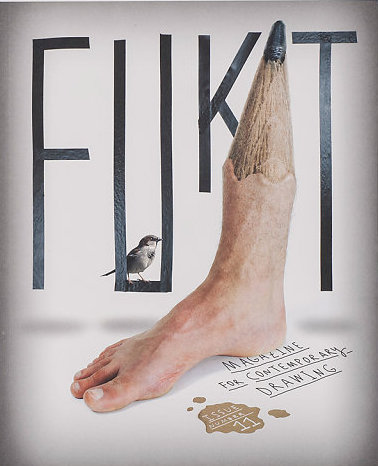 FUKT # 11 - 2012 - magazine for contemporary drawing
availability unknown, if interested please write an email
The Berlin based publication FUKT, founded in 1999 by Björn Hegardt, is dedicated to drawing.
The annual magazine is inviting the most interesting and adventurous international artists and writers to publish their images and views on contemporary drawing practice. FUKT is in constant transformation with all issues in different sizes and layouts

Contributors: Anke Becker, Christian Weihrauch, Deanna Petherbridge, Eric Winarto, Frank Höhne, Frédéric Malette , Iliana Antonova, Teo Treloar, Leonard Rickhard, Michael Kutschbach, Bettina Krieg, Øyvind Torseter, Rik Smits, Robbie Cornelissen, Thérèse Mastroiacovo, Björn Hegardt, Thomas Müller, Tim Knowles, Andrew Hewish, Arno Kramer, Anonymous drawings, Lars Bang Larsen, C.F. Hill.
Quelle: Revolver Publishing