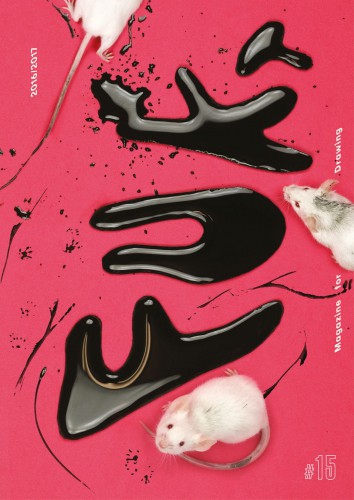 Fukt #15
Magazine for Drawing
€ 49.00
FUKT Magazine is dedicated wholly to contemporary drawing. Established in Norway in 1999 but later settled in Berlin, this international publication has been archiving exquisite collections of drawing based artwork.
Featured with interviews, essays and put together in unrestricted layouts, this yearly periodical has become something to look forward to. The magazine is designed by Ariane Spanier and edited by Björn Hegardt.
Christos Venetis, Edouard Baribeaud, Aldo Giannotti/Emanuele Guidi, Fabien Mérelle/Anne-Cécile Guitard, Fernando Bryce, Glen Baxter, Ignacio Uriarte, Johanna Calle, Jonatan Habib Enqkvist/Muhammad Ali, José Antonio Suárez Londoño, Kieran Moore, Marcel van Eeden, Mia Rosenthal, Rina Charlott Lindgren, Sandra Vásquez de la Horra, Tobias Burg/Catharina van Eetvelde, Tom Ngo, Vanna Bowles, Vincent Broquaire.