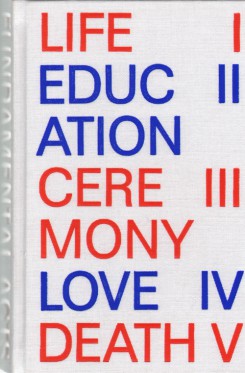 Article Number: 9865
Hard Cover,
English
, Thread Stitching, 496 Pages, 2016
Fundamental Acts
Life I / Education II / Ceremony III / Love IV / Death V
availability unknown, if interested please write an email
The FUNDAMENTAL ACTS propose a collective reformulation of five great themes of the human existence – LIFE, EDUCATION, CEREMONY, LOVE and DEATH – based on a palimpsest provided by Superstudio in 1972.
The FUNDAMENTAL ACTS were conceived as a series of films centered on the relationship between architecture and the acts of human life. The films were sketched in storyboard format and later published as a series of documents on the pages of Casabella. The first of them, Life: Supersurface, was shown at MoMA in the exhibition Italy, The New Domestic Landscape.
Language: English