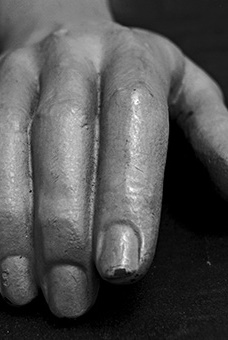 Article Number: 7506
CD,
English
, 1 Pages, 2015, Tochnit Aleph
G*Park - Gour LP
€ 19.80
New works by Swiss Musique Concrete composer and visual artist Marc Zeier / G*Park.
Active since the early 80's Zeier was a founding member of the Schimpfluch-Gruppe. He lives and works in Zürich as a composer, installation- and video-artist and plankton fisherman. Gour presents one long composition of his highly fascinating and unique crypto electro-acoustics based solely of micro field-recordings and natural phenomena. "Musique concrete seems eternally old-fashioned and eternally modern. Marc Zeier makes you fall in love with the form all over again".
Language: English