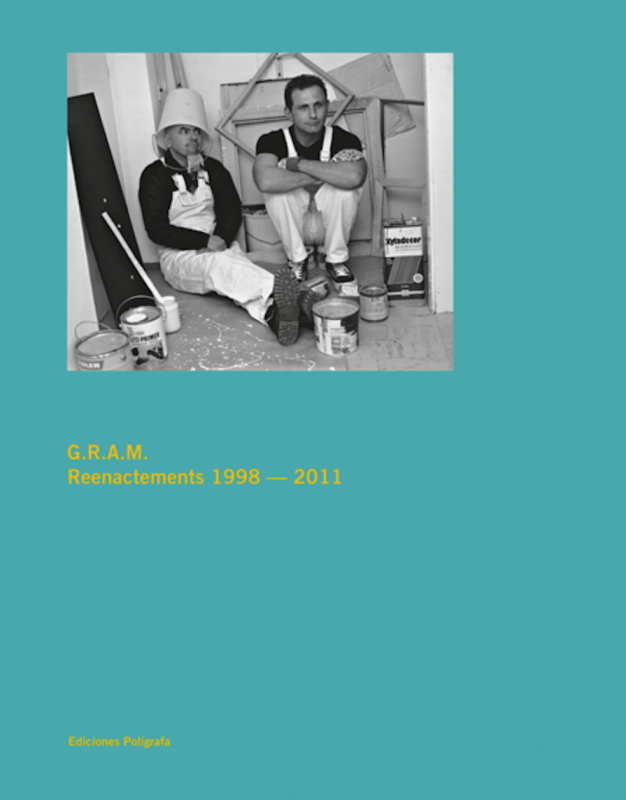 Article Number: 4248
Hard Cover,
German
, Thread Stiching, 2011, ISBN 978-84-343-1294-4
G.R.A.M.
Reenactements 1998-2011
€ 35.00
The Austrian artist group G.R.A.M. was founded in 1987 by Günther Holler-Schuster, Ronald Walter, Armin Ranner und Martin Behr. They have been working in various fields, such as photography, film, video, performance, painting etc.
Their works have been shown in shows all over the world and many awards and grants have been given to them through the years. In 1997, G.R.A.M. spent six months in Los Angeles, in 2000 three months in London and 2006 three months in Chengdoo (China). Their best known body of work is "paparazzi" and also "reenactements". G.R.A.M. is mostly interested in popular or very well known images, no matter where these originally came from (e.g. popular culture, mass media etc.). Images coming from these fields are in some ways manipulated, quoted or sampled. The combination of all these elementsand processes create new contexts (Source: Book).