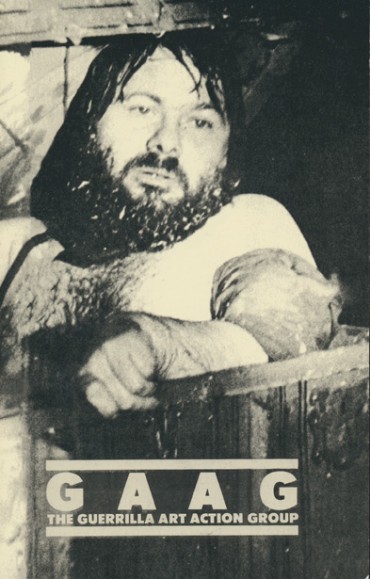 Article Number: 6799
Soft Cover,
English
, Glue Binding, 368 Pages, 2011, ISBN 978-0-89439-059-3
Gaag
The Guerrilla Art Action Group
This is the reissue of the long out-of-print publication GAAG: The Guerrilla Art Action Group, 1969-1976: A Selection, first published in 1978.
The book serves as the primary text to the significant work of the activist artist group GAAG (Jon Hendricks, Poppy Johnson, Silvianna, Joanne Stamerra, Virginia Toche and Jean Toche), both as a document of the group's ideological and logistical concerns, and more broadly as a historical record for 52 of the many political art actions they carried out through the late Sixties and early Seventies.
Guided by their belief that art and culture had been corrupted by profit and private interest, GAAG formed in October 1969 as a platform for social struggle. Their work asked how artists could work effectively towards meaningful change, most often through direct provocation and confrontation–symbolic, non-violent actions staged in protest and ridicule of the ethical failures by the art and media establishments, as well as the US government. Their activities defied the brutal, close-minded workings of an artistic/political system that traded in dirty money, served the elite, established a trivial cultural canon, and perpetuated bloody wars abroad.
Language: English