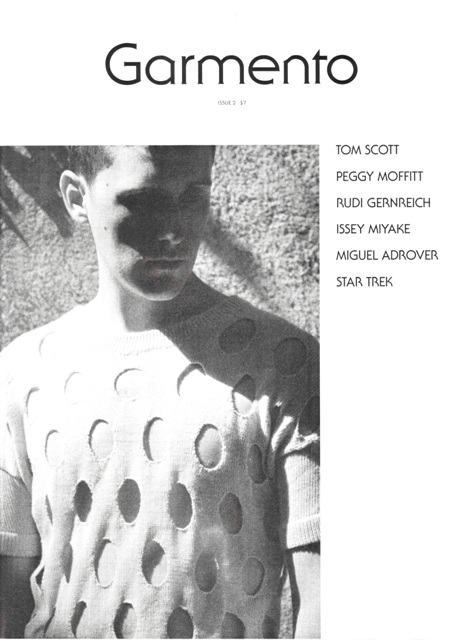 Article Number: 2916
Magazine,
English
, Staple Binding, 68 Pages, 2011,
Garmento Issue 2
Featuring Tom Scott, Peggy Moffitt, Rudi Gernreich, Issey Miyake, Miguel Adrover and Star Trek.
"The clothes I prefer are those for a life that doesn't exist yet - the world of tomorrow."
Pierre Cardin
The Space Age would be as much a cultural phenomenon as it was technological, providing new inspirations as minds the world over became enraptured with its potential. Fashion designers would be just as eager and most notable among them was French couturier Pierre Cardin. His ffuturist fascinations would be all encompassing, dreaming up a whole cosmos to enrich his brand and enable his eventual licensing empiere. Cardin would become synonymous with the Space Age, dangerously inseparable in content and creed.
Language: English