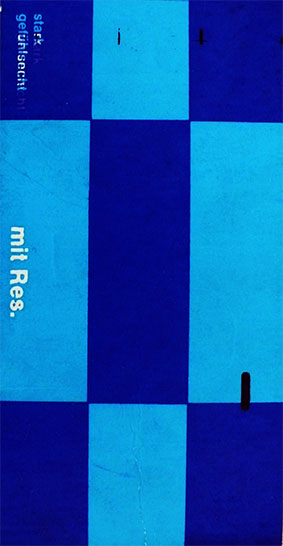 Article Number: 8318
Soft Cover,
German
, Thread Stiching, 32 Pages, 2008, Minimal Verlag
Gedankenstrich
Book object classified as mail art or correspondence art.
The daily practice and distribution within the Mail Art Network. The participants [Networkers] within the system were coming from various artistic and cultural practices within visual arts, music, literature, critical theory, gallerists, political and social activists and not yet established positions. This wide range and mixture of participants expanded the network beyond traditional art practices.
Language: English, German