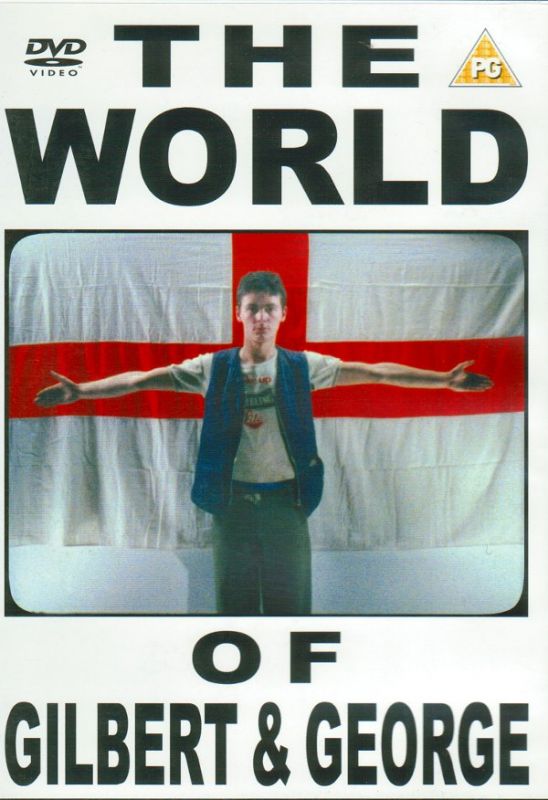 Gilbert and George on Film
The World of Gilbert and George
€ 75.00
Art for All' is the maxim of the celebrated artists Gilbert & George. Tate Media and the Arts Council are therefore delighted to be able to release their iconic feature length film, The World of Gilbert & George to a wider audience for the first time. A major work, written and directed by Gilbert & George, it is an extraordinary journey into the world of this influential and controversial duo.
'We decided that the film should contain, explore and express ALL of our thoughts, feelings, hopes, dreads, dreams, loves, nightmares, disasters, prophecies, memories and tears.' Gilbert & George.
Gilbert & George are renowned for describing themselves as 'living sculptures', they are their art and their art is them. We see the artists embedded in the bleak urban surrounds of 1980's London, powerfully evoking the desires, passions and tensions of its disillusioned youth alongside their own eccentricities. Poetic narration combines with vivid imagery that moves between the startlingly beautiful and the humorous and absurd. Church spires and city streets, youths and drunks, dancing and tea drinking all take on an affecting symbolism when viewed from the unique perspective of Gilbert & George.
This remarkable film, appearing on DVD for the first time, is not simply a profile but an artwork in its own right, an expression of the emotional extremes of modern existence, and a stark portrayal of the streets of London. Coinciding with a monumental Tate Modern retrospective, the release of The World of Gilbert & George provides a timely opportunity to become immersed in the world of sex, religion, money and race that has marked their art over the past twenty five years.
Release Date - February 2007
UK 1981 / 69 minutes / Colour
Published by Tate Media in association with the Arts Council England