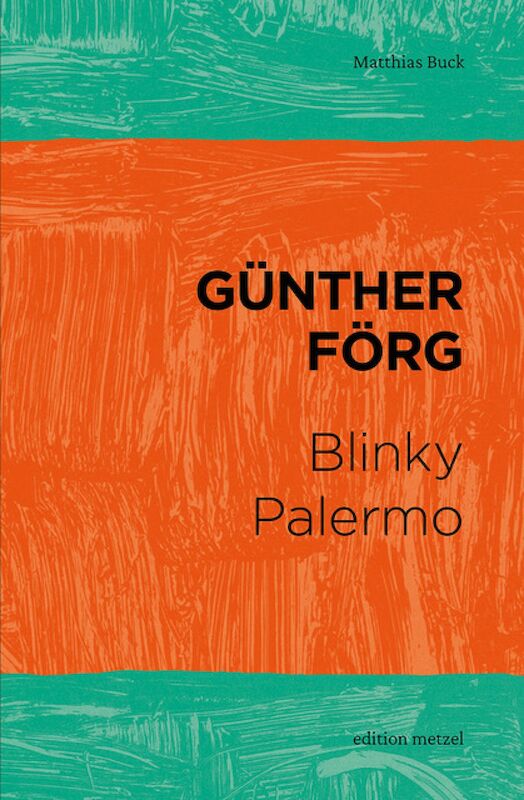 Günther Förg – Blinky Palermo
availability unknown, if interested please write an email
Als Blinky Palermo im Alter von 33 Jahren auf den Malediven starb, studierte Förg noch an der Münchner Akademie. Die beiden sind sich nie begegnet. Kann man trotzdem von einer Freundschaft der beiden sprechen? Nein, kann man nicht. Man muss! When Blinky Palermo died unexpectedly in February 1977 while on a trip to the Maldives, he was 33 years old and Günther Förg studied at the Munich Academy of Fine Arts. So, Förg and Palermo never met.
Matthias Buck geht in diesem Band den Fragen der Adaption nach und beleuchtet deren Facetten in allen Werkphasen. Förg war ein großer Bewunderer Palermos, sein eigenes Werk ist von Aneignung und Wiederholung geprägt. Ohne jemals ein Epigone zu sein, entwickelte er dessen künstlerisches Vokabular weiter – die Konzepte zu Rauminstallationen genauso wie die mit farbigen Stoffen bezogenen Bilder oder die Malereien auf Aluminium.
But Förg's work makes an emotional connection, even simulates a friendship with Palermo that grows out of that bond, as if both artists had walked at least some part of their paths hand in hand.
In this volume, Matthias Buck explores the questions of adaptation and illuminates its facets in all phases of his work. Förg was a great admirer of Palermo, and his own work is characterized by appropriation and repetition. Without ever being an epigone, he further developed Palermo's artistic vocabulary–the concepts for spatial installations as well as the paintings covered with colored fabrics or the paintings on aluminum.
Günther Förg (* 1952 in Füssen, † 2013 in Freiburg) is considered one of the most important contemporary German artists. Förg's artistic practice includes painting and photography, sculpture and drawing, murals and works in public space. In this multi-part series, art historian Matthias Buck addresses various aspects of his complex and multifaceted œuvre.