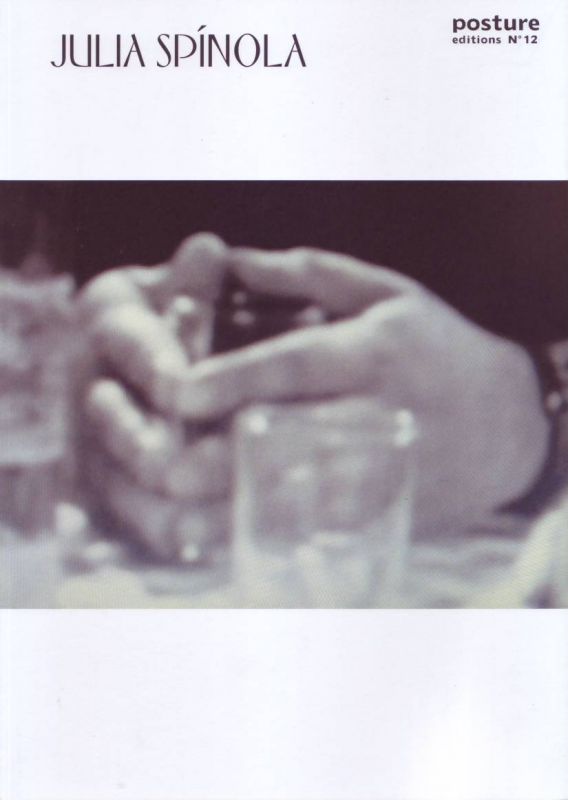 Article Number: 6740
Soft Cover,
English
, Thread Stiching, 64 Pages, 2014
availability unknown, if interested please write an email
Julia Spínola specially studies the gestures and codes that link one action to another one. The perception of the artist can be approached departing from the physical, mechanical and relational glance from a registering machine of which the line drawings are protected in a closed constellation; because of that, the constellation can be recognized as image, as surface and as layered and open image.
After a short period of making small paintings, Julia Spínola started to add geometrical figures, photographic details and materials such as paint and tape to A4-sized sheets of papers - her collages/drawings. In 2008 Spínola made various collage drawings, which not util 2009 she calls "Geológicos". The various elements in the images were arraganged according to the laws of physics. In the same period Spínola also makes drawings in in which she integrates a photographic detail. Furthermore, the artist, as a registering machine, writes observations concering the dynamics of movement of people in public spaces inside her own body. She relates her own body to other bodies in order to generate an image that can be thought of as seperating lines that are engaged in dialogue.
Languages: English, Dutch