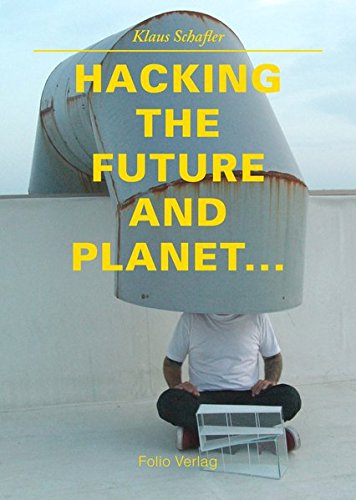 Article Number: 5054
Hard Cover,
German
, Thread Stitching, 156 Pages, 2013, Klaus Schafler
Hacking the Future and Planet...
€ 19.00
Lokale Wettermanipulationen gibt es schon lange. Neu sind großflächig angelegte Geo- Engineering-Projekte, die den weltweiten Klimawandel bekämpfen sollen. Mit seinem Kunstprojekt Hacking the Future and Planet realisiert Klaus Schafler in Zusammenarbeit mit Wissenschaftlern dazu Interventionen und Installationen im öffentlichen Raum. (Deutsch/Englisch)
In "Hacking Kulmland" wurde der Hauptplatz in Pischelsdorf (Steiermark) temporär weiß gestrichen und der sogenannte Albedo-Effekt thematisiert und gemessen.
In "Chisinau 2050" kündigte der Künstler durch eine Medienkampagne den Bau einer – in Wirklichkeit nur fiktiven – Wetterkontrollstation an. Resultat war eine Welle der Entrüstung und die Angst vor einer kaum verstandenen Technologie. Neben dieser und weiteren Arbeiten enthält die Publikation Beiträge namhafter Expertinnen und Experten aus Kunst und Wissenschaft. Sie werfen dabei auch politische und ethische Fragen auf: Wer entscheidet, wann, wie und ob das Wetter manipuliert werden soll? Welche Folgen wird das haben? Wie wird das das Weltmachtgefüge verändern?
(Quelle: Verlag)