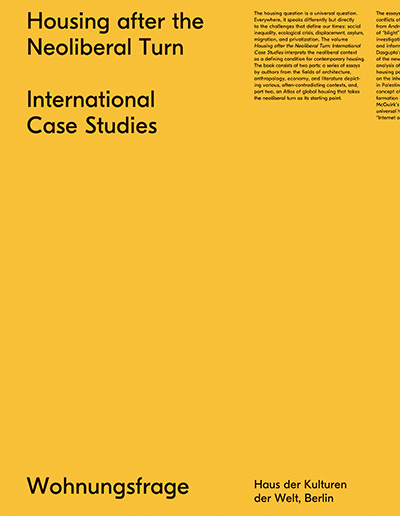 Article Number: 7131
Soft Cover,
English
, Thread Stiching, 120 Pages, 2015,
Spector Books
, ISBN 978-3-95905-048-7
Housing after the Neoliberal Turn. International Case Studies
Aus der Reihe Wohnungsfrage
€ 16.50
The housing question is a universal question.
Everywhere, it speaks differently but directly to the challenges that define our times: social inequality, ecological crisis, displacement, asylum, migration, and privatisation. The volume International Case Studies brings together contributions from Delhi, Hong Kong, Berlin, New York, London, and other cities around the globe. Its formats range from architectural research to literary and artistic projects.
Sprache: English