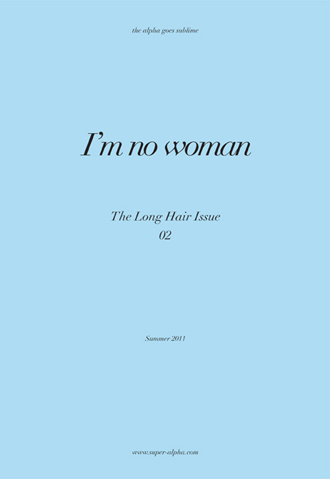 Article Number: 3976
Magazine,
English
, Thread Stiching, 50 Pages, 2011
I`am no woman
The Long Hair Issue 02
€ 25.00
Long Hair: Gentlemen, you either have it or you don´t. (Engl.)
That´s not intended as a callous jibe at those of you who are thinning up-top, I hasten to add. Regardless of how follicularly blessed you are, it is - like all sartorial matters - not about whether you´ve got it; it´s about whether you can carry off.