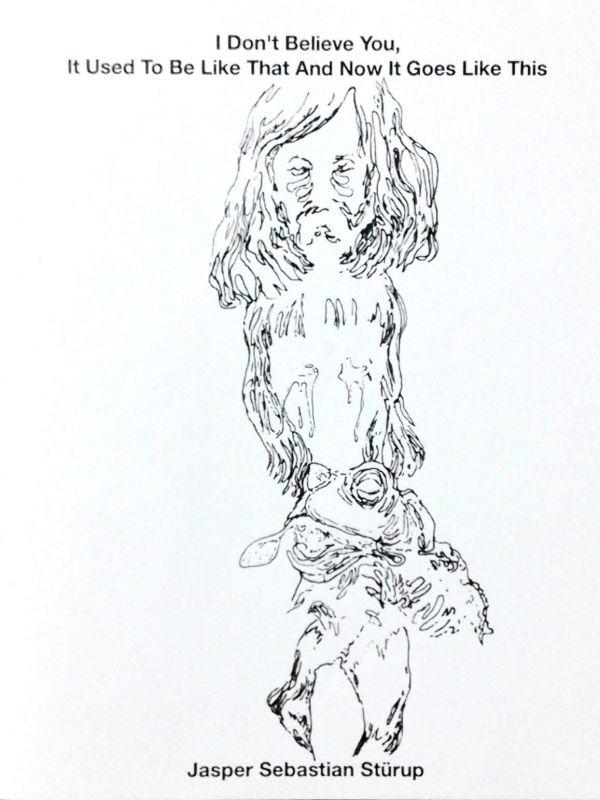 Article Number: 8289
Soft Cover,
German
, Thread Stitching, 24 Pages, 2009
I Don't Believe You, It Used to Be Like That and Now It Goes Like This
availability unknown, if interested please write an email
Primarily known for exploring and emphasizing the practice of freehand drawing, Jasper Sebastian Stürup also works in a range of media including artist books, painting, video, and sculpture.
One of an ongoing series of small zines produced by Jasper Sebastien Stürup, this book consists of a series of psychedelic line drawings of humans, animal and food forms, evocative of sixties youth culture and bearing a sense of nostalgia. It also comes with two digital photographs printed on photo-paper. Produced in an edition of 300, with simple saddle-stitch binding, and hand-cut, photocopied pages.