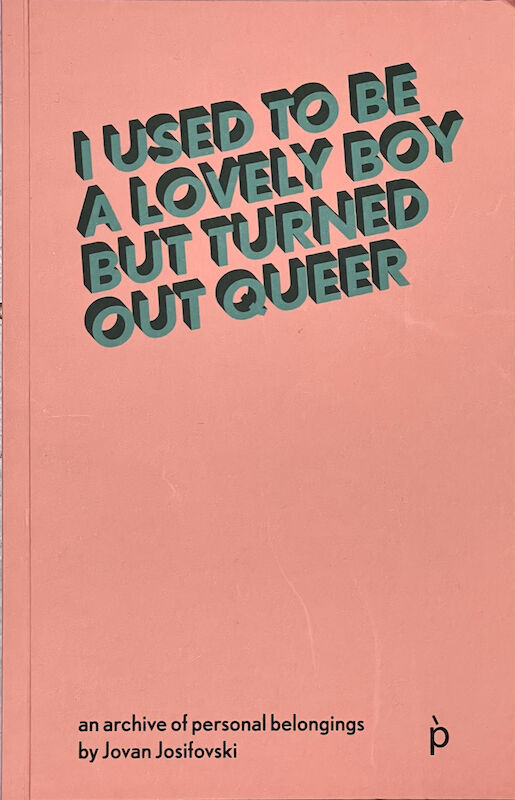 Article Number: 12511
Soft Cover,
English
, Glue Binding, 128 Pages, 2022
I USED TO BE A LOVELY BOY BUT TURNED OUT QUEER
AN ARCHIVE OF PERSONAL BELONGINGS
€ 14.00
In the book "I used to be a lovely boy but turned out queer," the author Jovan Josifovski, through photos from family albums, home phone books, and personal belongings, interprets his experiences and the term queer.
The basis on which Jovan connects all the elements in the book and positions his research is – language, or rather the way things are said and how our perception of things changes through linguistic formulations. Thus, the book, consisting of four chapters, takes us through four different variations of reading the subject, even when dealing with purely visual information.