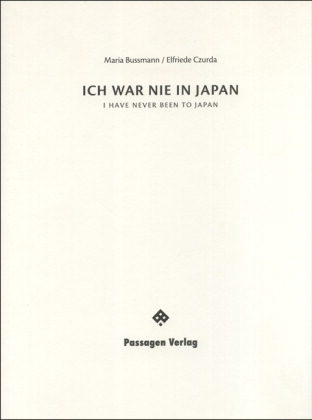 Article Number: 3167
Soft Cover,
German
, Glue Binding, 79 Pages, 2010,
Passagen Verlag
, ISBN 978-3-85165-925-2
Ich war nie in Japan
I have never been to Japan
€ 20.50
Elfriede Czurda komplementiert Maria Bussmanns "Japanische Übungen" mit Texten, die ihre eigene Japan-Erfahrung reflektieren. In der Begegnung der Schriftstellerin mit der Künstlerin entsteht ein Buch als eigenes, grenzüberschreitendes Kunstwerk. (Germ./Engl.)
Maria Bussmann entspricht der Behauptung des Titels: Sie war nie in Japan. Sie nutzt in ihren Zeichnungen oft triviale Motive, wie zum Beispiel die Mandelaugen, die sie einer katholischen Madonnenstatue andichtet, um einer Befremdung Raum zu schaffen, die aus dem Zusammenprall zweier Unbedingtheiten der jeweiligen Kultur herausblitzt. Elfriede Czurda war in der Tat insgesamt ein Jahr in Tokyo und Nagoya, aber bei ihren Versuchen, über diese Zeit zu schreiben, stellte sie fest, dass auch sie nur in einem imaginären Japan war. Im Schwanken zwischen den Klischees, die sie mit sich hinträgt, und einzelnen Motiven dieser Kultur, die ihr auf Schritt und Tritt ins Auge springen, reibt sie sich an der falschen Erfahrbarkeit, die doch kein richtiges Wissen generiert, aber dafür – gerade weil es sie so anzieht – einen neuen Blick auf die eigene Kultur freigibt.