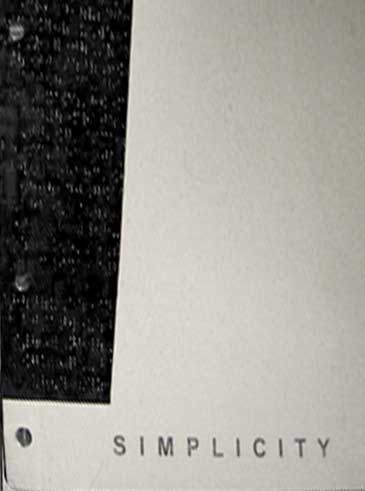 Article Number: 22
Hard Cover,
English
, Staple Binding, 130 Pages, 1900
Imperfect Beauty in Daily Life
These magazines intend to show another way to appreciate things. The project designing "Ambiguity" and "Simplicity" magazines for Fabrica is an attempt on re-definition of beauty in our daily life.
Background
In modern society, we always seek for perfection in all grounds. We learn to be perfect and try to be perfect. The standard of beauty and perfection is a relative concept. It is a process involved coding and decoding interpretation.
Concept
"Ambiguity" - can be interpreted as something missed, as a way of incomplete and imperfect usually. Indeed, we can bring it into another perspective. Sometimes, an object is better defined by what is left behind rather than what within.
By photographing the deaf people in Hong Kong, the beauty of deaf people embodied in usage of sign language. Thus, becomes the beauty in communication.
"Simplicity" - This is not for the sake of being charming or fashionable, but, self and respect. This subtle and unpretentious essence embodied in the uniform of chef, tailor and butcher.
Being honest to the work, and that's the reality. This photographic series show the beauty in personality.
Language: English