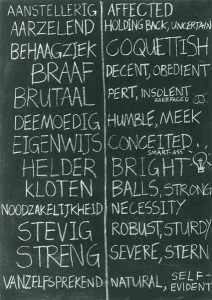 In alphabetical order
€ 17.00
The book shows a selection of the work in thematic pages of images, such as posters, CD's, books and postcards. Six highly distinctive authors describe the studio's philosophies on typography and graphic design as well as the Werkplaats Typografie's intentions and methods. (English)
This is a schizophrenic book.
All rolled into one, it is
- a book about typography and graphic design, arranged around recent work from a single source and incubator, the Werkplaats Typografie (Typography Workshop) in Arnhem
- a book about a specific approach and pedagogy. It researches the methods that the Werkplaats Typografie uses to study and practise graphic design, and how students can integrate all aspects of the discipline and its forms in their own expressive vocabulary
- a book that presents a broad selection of work from a 'school-in-progress', the Werkplaats Typografie, along with texts that articulate the common foundations and ideas.