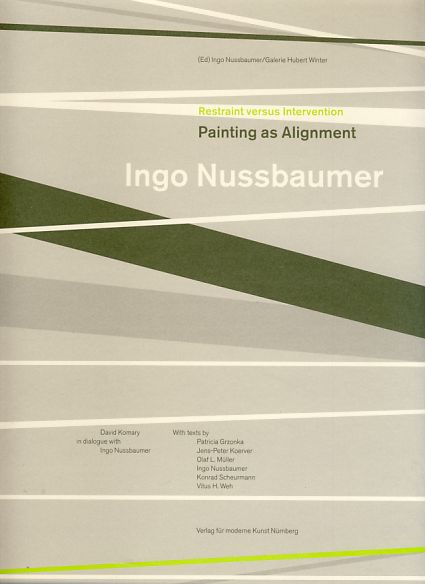 Article Number: 4264
Hard Cover,
English
, Thread Stitching, 211 Pages, 2010
Ingo Nussbaumer
Restraint versus Intervention. Painting as Alignment
€ 47.00
For decades, Ingo Nussbaumer's artistic work has altered between real materials and imaginary color spaces , constellations and fragmentations, theoretical study and artistic action.
Ingo Nussbaumer sees art as his real concern, but it is symptomatic of his approach that the systematically investigative gaze keeps asserting itself between "actual" artistic productions. It thus merits a closer look at the difference between a scientific image and a work of art. Epistemologist and theorist of science, Nelson Goodman once demonstrated that it was only at first glance a simple disctinction, arguing as follows: "Compare a momentary electrocardiogram with a Hokusai drawing of Mt. Fujiyama. The black wiggly lines on white backgrounds may be exactly the same in the two cases. Yet the one is a diagram and the other a picture" (...).
(Source: Book).